Our Courageous Conversations Book Study brings together faculty, staff and students at the Neeley School of Business to build community across differences, increase awareness of our own blind spots, and help align our behavior with intentions.
This semester we will have two separate book studies, one for students and the other for Neeley Faculty and Staff.
Joint Neeley and AddRan Faculty and Staff Book Study
Under the Skin: The Hidden Toll of Racism on American Lives and on the Health of our Nation (2022)
by Linda Villarosa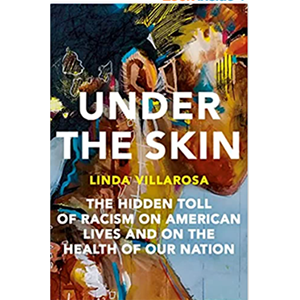 The American health care system:
Employs over 11% of American workers
Accounts for one quarter of all government spending
Is the largest component (26%) of non-wage compensation
Accounts for 8.1% of consumer expenditures
Source: Brookings Institute
Healthcare is a prerequisite for a well-functioning economy and impacts everyone's life; it's a system that needs to work efficiently and equitably. This is not the case. Under the Skin lays bare the forces in the American healthcare system that sustain racial health disparities and outcomes. This wide-ranging study explores the history of medical racism, the structural issues underlying our healthcare system, and what it means to use this knowledge to move toward change. We will discuss the history that led us to our current crisis and debate corporations' role and responsibility to lead us out of it.
Books and lunch will be provided.
Cohort size is limited. Register Today!
Spring 2023 Schedule
Fridays from 12:00 – 1:30 p.m.
February 3 | February 17 | February 24
Student Conversations
The Book of Unknown Americans
by Christina Henriquez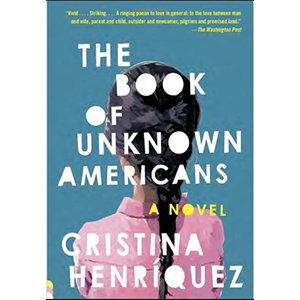 A stunning novel of hopes and dreams, guilt and love—a book that offers a resonant new definition of what it means to be American and "illuminate[s] the lives behind the current debates about Latino immigration" (The New York Times Book Review).
When fifteen-year-old Maribel Rivera sustains a terrible injury, the Riveras leave behind a comfortable life in Mexico and risk everything to come to the United States so that Maribel can have the care she needs. Once they arrive, it's not long before Maribel attracts the attention of Mayor Toro, the son of one of their new neighbors, who sees a kindred spirit in this beautiful, damaged outsider. Their love story sets in motion events that will have profound repercussions for everyone involved. Here Henríquez seamlessly interweaves the story of these star-crossed lovers, and of the Rivera and Toro families, with the testimonials of men and women who have come to the United States from all over Latin America.
Books and lunch will be provided.
 
Spring 2023 Schedule
Fridays from 12:00 – 1:30 p.m.
March 24 | March 31 | April 14
Previous Books Featured in our Courageous Conversations Book Study