In this episode of the Amplify Women in Sales podcast, Sharnese Harris TCU '10, senior manager of government relations and public affairs at Fidelity Investments, shares her insights about setting yourself up for financial success.
April 26, 2021
By Michaela Petty BBA '20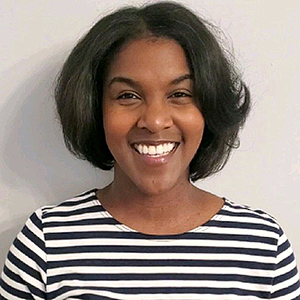 While TCU alumna Sharnese Harris' journey didn't start in finance, she quickly found her passion for policy during her four years at TCU and wanted a career in the industry.
Harris shares what it means to be financially literate and the necessary steps you should take to set up a successful financial future.
Subscribe to the Amplify Women in Sales podcast on Spotify, Apple Podcasts, Stitcher or SoundCloud.
Learn more about Amplify Women in Sales.