What was supposed to take three years came together in three weeks. TCU Neeley deans and professors created a breakthrough one-year master's program in a popular field, to help recent graduates.
June 24, 2020
By Elaine Cole
Facing a pandemic that strained the economy and resulted in rescinded job offers and layoffs, May 2020 graduates and young alumni needed a boost.
Enter the Master of Science in Business Analytics at the TCU Neeley School of Business.
The program was part of Dean Daniel Pullin's three-year plan, but it needed to happen now.
"When we analyzed the shifting marketplace it became clear that graduating students and early career displaced employees needed an immediate answer to their uncertain future. The team leveraged our spirit of innovation and proactive leadership to help these future business leaders, from across all majors and industries, acquire deep proficiency in business analytics, one of the most sought-after skill sets for the current economy and the work of the future," said Daniel Pullin, the John V. Roach Dean of the TCU Neeley School of Business.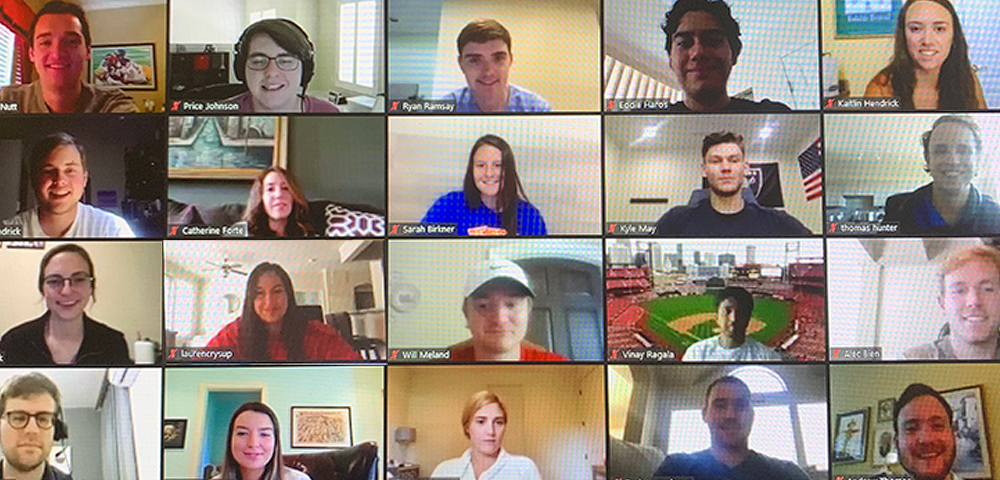 With only weeks to prepare the curriculum, achieve approval, recruit the first class and begin the first courses online in June, the MS in Business Analytics is a case study in innovation, teamwork, answering a need, providing an opportunity, and keeping an uncompromising focus on student success.
"We performed internal curriculum reviews and extensive consultations with industry practitioners to complement the curriculum with high-quality experiential learning opportunities," said Minakshi Trivedi, the J. Vaughn and Evelyn H. Wilson Professor in Marketing and chair of the Neeley Analytics Initiative, which shapes the global practice of business analytics through world-class research, teaching and outreach.
With such a quick turnaround, the Master of Science in Business Analytics was projected to attract 20-30 students. More than 90 applied and 52 are enrolled. Classes started online in June.
"As a person with a background that is quite different than business, almost all the material is new for me," said Cameron Estrada, TCU 2020 social work graduate. "My professors, Minakshi Trivedi [marketing] and Mark Wills [accounting], have been supportive, adaptive and committed. They have an obvious passion to create dynamic and skilled leaders in the field of business analytics. This is giving me the chance to broaden my professional horizons in this growing field."
Business analytics training has broad-reaching impact and applications in the marketplace. Today, businesses of all sizes and industries have growing volumes of complex data that must be collected intentionally and responsibly, and then broken down and analyzed to create value.
Students in TCU's one-year, STEM-designated MS in Business Analytics program learn business analytics; data visualization; marketing analytics; financial modeling; analytics for innovation; business process and risk; and predictive analytics with SAP.