Take advantage of one-on-one mentoring from a member of the TCU Energy MBA Advisory Board. These professionals have decades of top-level experience in the energy industry, and together they govern the TCU Energy MBA program, with up-to-date expertise that directly impacts the curriculum, and ensures that you graduate with the skills and knowledge to be a leader in the field.
Message from our Co-chair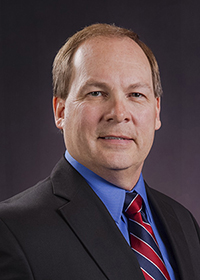 Welcome to the Neeley School of Business. As a TCU Energy MBA student, I encourage you to take advantage of the many exciting opportunities we offer through our program and network of energy industry leaders.
From one-on-one mentoring to executive insights, we'll help you shape new professional connections, gain access to industry expertise, and hone the skills you need to become the energy trailblazers we need for tomorrow, here in Texas and beyond.
We look forward to engaging with you as part of a strong, tight-knit community that emphasizes leadership and innovation.
Warm regards, 

Dave Leopold
TCU Energy MBA Advisory Board Co-Chair
Total E&P Barnett , CEO and President