Build your supply chain knowledge and skills without undertaking a full graduate degree.
Are you ready to further your knowledge of Supply Chain? Submit your contact information, LinkedIn URL and schedule a consultation meeting.
Adaptable
With only one required course, you are free to select elective courses that fit your exact needs.
Flexible
Evening classes allow you to stay fully engaged in your career, and you can complete the certificate at your own pace.
Personalized
Enjoy one-on-one guidance from a faculty advisor with years of industry experience who will help you select courses and develop a plan of study.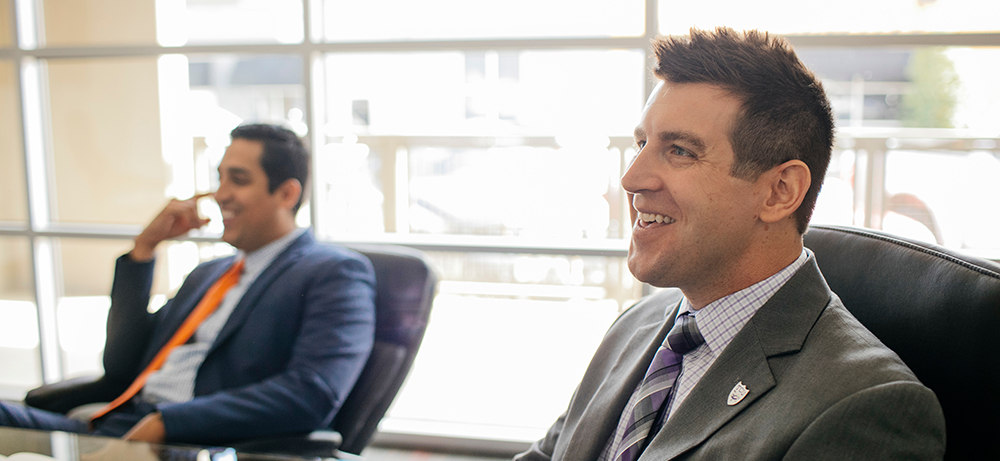 What Will You Gain?
Practical, real-world knowledge and skills you can use to make an immediate impact at work and in your career.
A graduate-level credential from a top-ranked supply chain program with world-renowned faculty.
Credit toward the MS in Supply Chain Management – after completing the certificate, you can apply to the master's degree program. If you're admitted, your certificate courses will count toward the degree.
The Certificate in Supply Chain Management requires the completion of nine credit hours – or 12 hours if you want to add a global emphasis.
Supply Chain Courses
Electives (7.5 hours to be selected from approved supply chain course offerings)
Tuition and Fees
2023-24 Academic Year

Tuition
 
$1,985 per semester hour
SCM Certificate Fees
      
$500 per session
Estimated Total Tuition & Fees*

 
Projected Semester Hours
Number of Sessions
Total Program Cost

Certificate in Supply Chain Management

9
2
$18,865
* Estimate does not include annual tuition increases. Actual expenses will depend on the number of sessions taken to complete the program. Some programs offer options for completing the program in fewer semesters.