Texas Christian University and the Neeley School of Business are deeply saddened to relay news of the death of beloved faculty member Robert Rhodes.
August 15, 2020
By Elaine Cole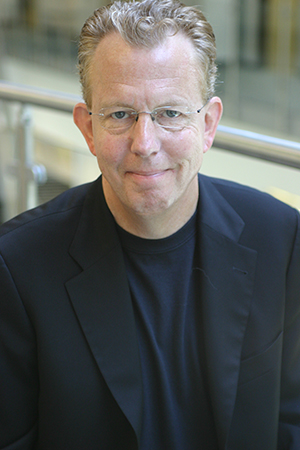 Robert Rhodes, JD., professor of professional practice in management and leadership, passed away on August 14, 2020, due to complications related to COVID-19.
"This loss is devastating for me to relay and to bear, as I know it is for so many of our students, faculty and staff who admired Rob so much," said Daniel Pullin, the John V. Roach Dean of the Neeley School of Business. "Our thoughts and prayers are with his family and loved ones." TCU has support resources for students and employees during this difficult time.
From law attorney to much-lauded professor, Dr. Rhodes taught law in the Neeley School of Business for more than 30 years.
"Rob Rhodes was a professor's professor--a master of the craft. He was a giant in the classroom and in life, which he lived so well," Pullin said. "No one invested as deeply as he did in his students and the leaders he challenged them to be."
His quiet demeanor outside of the classroom was often misleading. Inside his classes, students were captivated by his booming voice and a desire to see them think beyond "memorizing and regurgitating, and shift it toward applying domain knowledge to really messy business problems, where arguments are more highly prized than answers," he told Poets & Quants when named a Top 40 Undergraduate Professor in the United States in 2017.
Dr. Rhodes was well-loved by students and alumni in the Neeley School and beyond. He was awarded Honors Professor of the Year in 2020 by the John V. Roach Honors College; Neeley Distinguished Professor in 2018, Top 40 Undergraduate Business Professor by Poets & Quants in 2017, Best MBA Professor seven times, EMBA Outstanding Faculty numerous times, Alumni Professor of the Year by Neeley alumni in 2008; and the Michael and Susan Baer Award for Outstanding Mentoring in 2008.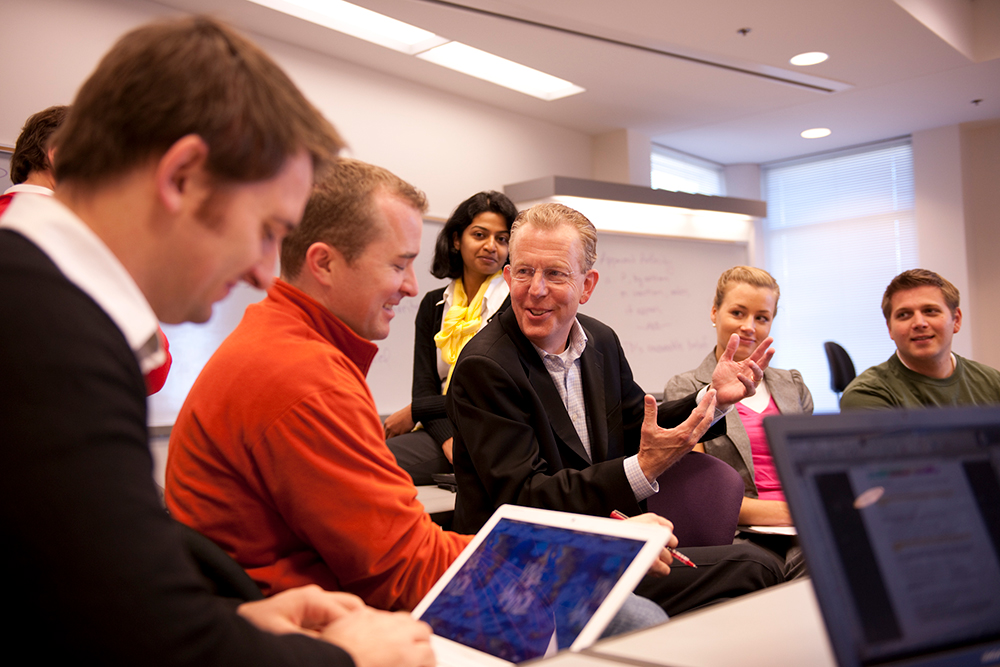 "Rob Rhodes has to be the most unforgettable professor I've ever had the pleasure of hearing lecture," said Matt Snow '03 in a TCU Magazine article on unforgettable professors. "His practical knowledge and experience with the law is tremendous, but what is most impressive is his teaching method. Never one to lecture from bell to bell; instead hearty dialogue was more than encouraged – it was required. The Neeley School has a very talented group of professors, and Dr. Rob Rhodes is one of the finest."
"I remember my business law class like it was yesterday," said Matthew J. Locke MBA '01 in the same TCU Magazine article. "Professor Rhodes found a way to make Law interesting, even though the class was at 9:00 a.m. and no one was awake yet. He was known for his loud lecture voice that could be heard in the adjacent rooms. I liked his style of teaching because you had to be involved in the discussion. There was no way you could fall asleep like other professors."
Dr. Rhodes received a Master of Law in International Trade and Finance from Tulane University, where he graduated among the top three. He received his Doctor of Jurisprudence from Baylor University, where he graduated No. 8 in his class. He practiced law until 1984, when he came to TCU.
Please click here to download tributes by students, alumni, faculty and staff. Thank you for sharing your memories.
In lieu of flowers, the family asks that you please consider donating to:
The Robert T. Rhodes Memorial Scholarship Fund at TCU
TCU Box 297044
Fort Worth, TX 76129
or online here.