The scholarship covers full tuition and all fees for two academic years to attend the Full-time TCU MBA program at the Neeley School of Business, a value of more than $120,000, and covers the cost of a two-year membership in the FWHCC.
July 26, 2021
By Erin Smutz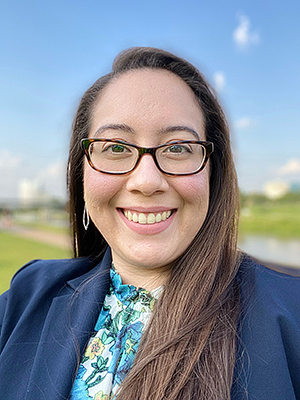 This is the second of a three-year partnership between the TCU Neeley School of Business and the Fort Worth Hispanic Chamber of Commerce to provide annual scholarships to FWHCC members to help multicultural professionals obtain an MBA at TCU.
"This partnership supports our diversity and inclusiveness initiative while also supporting transformative educational experiences for highly qualified candidates," said Stephen Jenkins, director of graduate admissions and recruitment for the TCU Neeley School of Business. 
TCU MBA faculty rank No. 1 in the world by The Economist. The TCU Full-time MBA ranks No. 4 in Texas by Bloomberg Businessweek and No. 8 in the country for Best Administered MBA Program by The Princeton Review.
"TCU MBA graduates receive more than a degree; they experience true professional transformation. We want to make sure as many qualified applicants as possible get that opportunity," said Daniel Pullin, the John V. Roach Dean of the TCU Neeley School of Business. 
This year's scholarship recipient is Eva Lopez. Lopez earned her BBA in finance from Texas Wesleyan University and is presently a senior representative for Money and Asset Movement with Fidelity Investments in Westlake, Texas.
"I am honored to be the recipient of the second annual TCU Fort Worth Hispanic Chamber of Commerce Scholarship. The scholarship will provide me with the opportunity to develop my leadership skills, network with talented industry peers and enhance my professional skills," Lopez said. "The experience and lessons learned from the TCU MBA program will serve to guide me, and establish the framework to enable me to mentor others in the ever-evolving business environment."
"Our Chamber celebrates Eva as she embarks on an academic journey that is sure to amplify her professional success," said Anette Landeros, president and CEO of the Fort Worth Hispanic Chamber of Commerce. "We are thankful for TCU Neeley's partnership and commitment to supporting the development of diverse business leaders. Eva will be a valuable addition to her cohort."
For more information on the TCU MBA, visit mba.tcu.edu.
For more information on the Fort Worth Hispanic Chamber of Commerce, visit fwhcc.org.