Our new Certificate in Consultative Selling is available to all TCU Neeley undergraduate business majors, to give you a competitive advantage in any career.
August 13, 2019
By Elaine Cole
Most careers involve professional selling in some way, so if you know the art and science of professional selling, chances are you'll see greater success. 
The TCU Neeley School of Business now offers an undergraduate Certificate in Consultative Selling to complement any business student's primary major.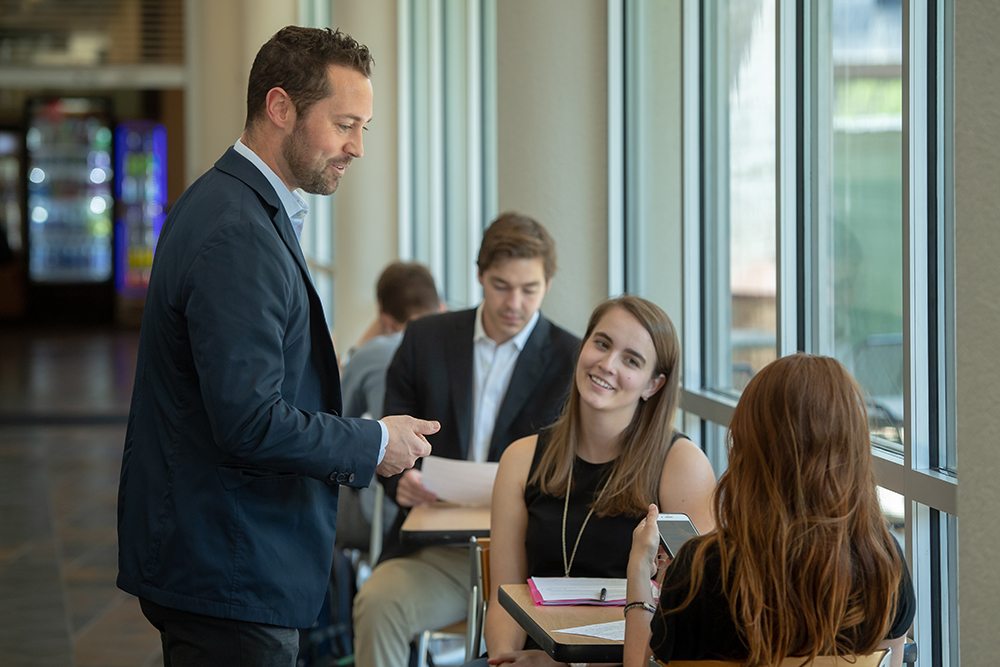 The certificate is at the core of our Sales and Customer Insights Center's strategic initiative to connect education, academics and the business community.
The curriculum, which will begin this fall, includes three sales courses: Foundations of Selling, Consultative Selling, and Sales Practicum. The new Sales Practicum course is only available to those pursuing the certificate. In this highly interactive course, students will work with corporate partners through shadowing, role playing, corporate visits, executive talks and more. 
"Our new certificate program provides expertise in consultative selling to help TCU Neeley students be better prepared to understand and address the specific needs of their customers," said Minakshi Trivedi, chair of the marketing department and director of research for the Sales and Customer Insights Center. 
"We built this certificate to solve two problems. First, over the past 20 years companies have been challenged with hiring, training and retaining top sales talent. Second, even though most careers involve some sort of selling, many students never learn professional selling skills," said Zach Hall, associate professor of marketing and director of operations for the Sales and Customer Insights Center. 
"A formal sales education is highly valued by the business community. I believe that you have an incomplete education if you graduate without learning how to sell, regardless of your primary program. It will be exciting to study income levels and career trajectories of students who graduate with this certificate," said Chris Schaum BBA '06, vice president of sales for BuildFax.
For more information on the Certificate in Consultative Sales, click here or contact Zach Hall at z.hall@tcu.edu or 817-257-5068.
For more information about the TCU Neeley Sale and Customer Insights Center, click here.