In the Poets&Quants Best Undergraduate Business Schools of 2022, TCU Neeley ranks Top 20 in the United States, including No. 4 for alumni experience and No. 13 for career outcomes nationwide.
January 28, 2022
By Neeley News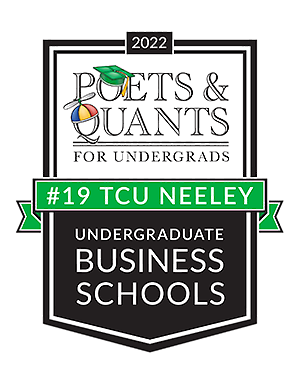 Poets&Quants, the largest news website in the world for coverage on business schools, released its sixth annual rankings for the best undergraduate business schools in the United States. Out of the 95 business schools evaluated, the TCU Neeley School of Business ranks No. 4 for alumni experience, No. 13 for career outcomes and No.19 overall, earning the distinction of highest-ranked undergraduate business school in Texas.
"These results speak to our investment in student success both during and beyond their time on campus," said Daniel Pullin, John V. Roach Dean of the TCU Neeley School of Business. "While rankings performance will never exhaustively define the impact we seek to make every day, this heartening news indicates the growing recognition of our commitment to high standards, innovative academic experiences and world-class career outcomes."
Each year, Poets&Quants surveys top business schools and recent graduates, evaluating three categories to determine the final overall rankings: admission standards, alumni experience and career outcomes. The 2022 rankings are based on several metrics in each category, focusing on the quality of incoming students, alumni satisfaction of academic and extracurricular experiences, as well as job placement and average starting salaries of graduates. See the full rankings methodology here.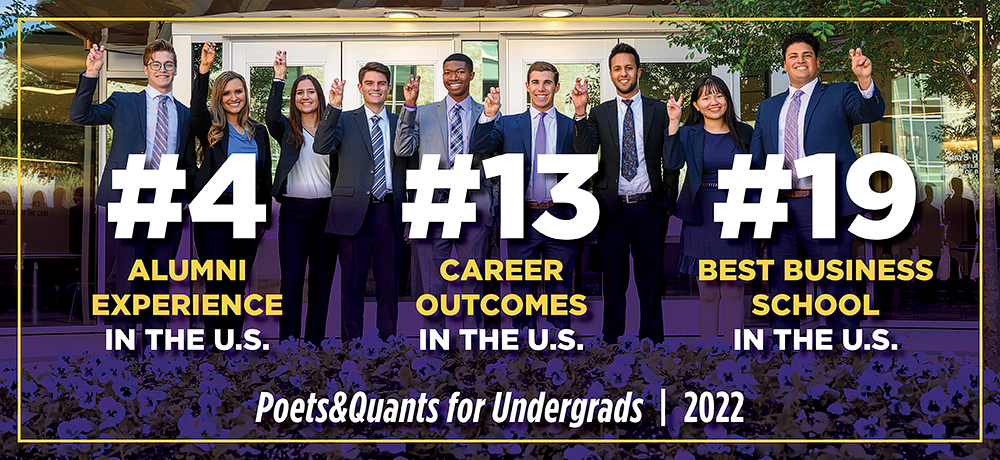 Hettie Richardson, associate dean of undergraduate programs, credits the rankings to TCU Neeley's world-class faculty and dedicated staff, who have worked tirelessly to ensure academic rigor and student success.
"The high rank for alumni experience is of special significance for TCU Neeley, as the school has worked hard over the past year, providing exceptional experiential learning opportunities, cutting-edge coursework, real-world projects and coveted internships so students can add value day-one upon graduation," Richardson said. "Placing fourth overall in academic success is a strong, noteworthy sign that these programs are benefiting TCU Neeley students during their time on campus and for a lifetime."
See the full 2022 Poets&Quants undergraduate rankings here.