The third annual ACAP summer bridge program hosted by the TCU Neeley School of Business welcomed 50 students to campus for a week to introduce diverse minds to the financial world and college life.
July 21, 2023
By Amber Billops
Each summer, the Accelerated Career Awareness Program (ACAP) provides high school students with a one-of-a-kind experience at the TCU Neeley School of Business. The weeklong camp exposes students from various backgrounds to accounting, finance, and entrepreneurship.
ACAP has a clear focus on an inclusive excellence strategy. According to Ann Tasby, Director of the TCU Neeley Office of Inclusive Excellence, this goal is achieved by collaborating with corporate partners, students, faculty, and staff. Through a joint effort, high school students are provided with a glimpse of opportunities in business. But ACAP goes beyond exposing students to potential careers. It offers financial support to attend the camp, allowing students to envision a future in business and reduces potential concerns about pursuing higher education.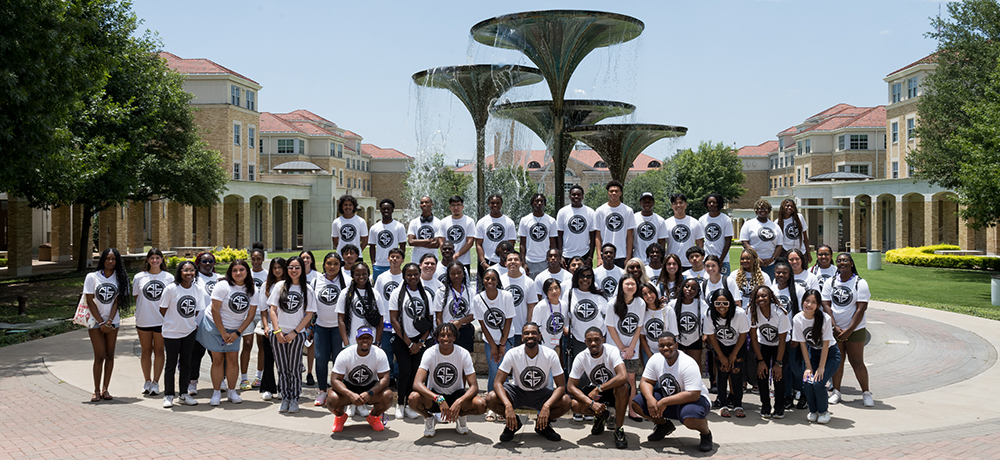 "I feel privileged and humbled to have been part of making this event a reality for the students. Moreover, it has created a pipeline of prospective TCU students who may not have considered the university otherwise," said Tasby, who is also an accounting instructor. "The dedication of all the volunteers was truly touching. They selflessly contributed their time and expertise to support these kids without expecting anything in return. It demonstrates the true essence of this program and our collective commitment to empowering underrepresented communities.
"At Neeley, we strive to go beyond just imparting technical skills; we focus on teaching life skills to support the overall development of the students," Tasby said.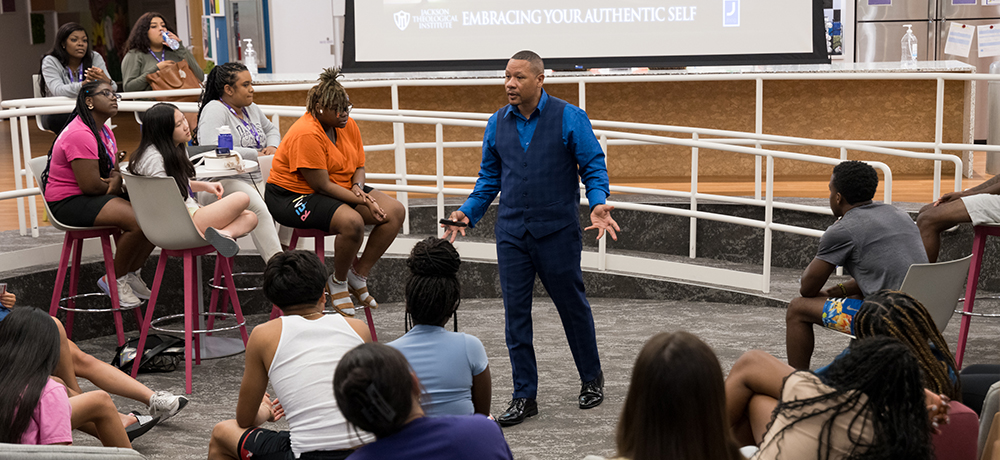 The ACAP program aims to offer 100% scholarships to all students, specifically targeting those from underrepresented backgrounds. This initiative allows Neeley to make a tangible difference in the lives of these students and the broader community. It's not merely about recruiting talent; it's about making a lasting impact that will positively influence their career trajectories for generations to come.
ACAP opened with business leaders sharing their inspirational success stories and offering valuable advice. Throughout the week, the students participated in interactive sessions and workshops. The group projects and case study initiatives provided opportunities for collaboration and teamwork. Initially, the students were strangers, but as the week progressed, they became a tightly-knit team, utilizing each other's strengths and pushing their limits.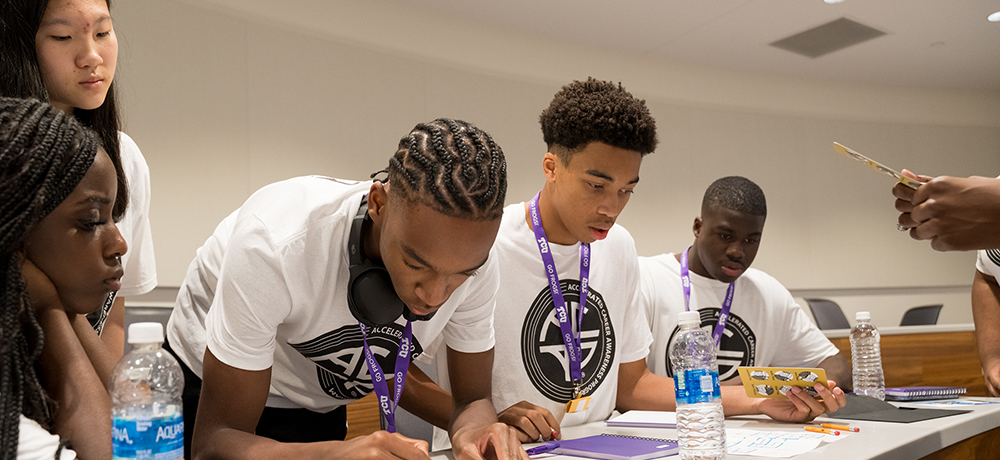 The program concluded at the end of the week with a recognition luncheon, where the students, their parents, inspiring speakers, and supportive corporate partners gathered to celebrate the transformative week.
The students described how ACAP provided them with an invaluable experience, setting them on a path toward success in the accounting and financial world. But more than that, they had found a family in each other and a network of mentors ready to support them in their journey.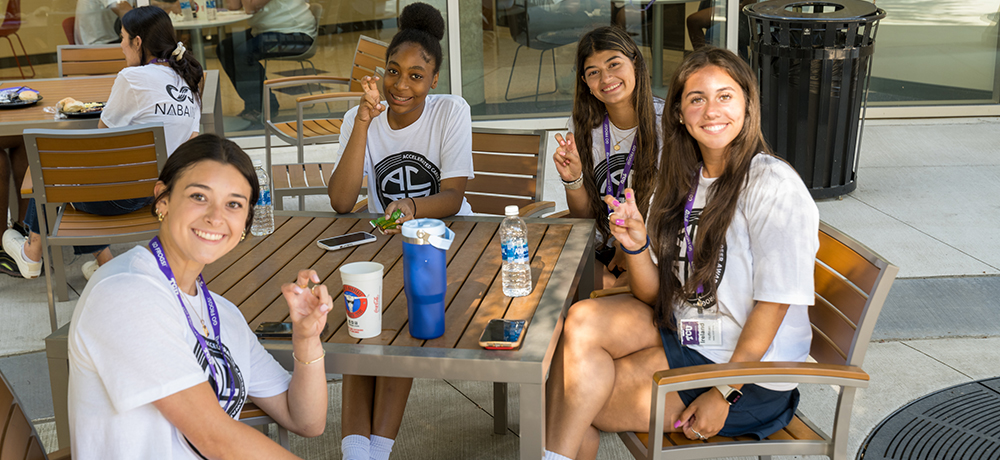 Ireland Hoffman, a rising senior at Byron Nelson High School, said, "One of the most important things that I got out of this program was the importance of networking and making connections and keeping long-lasting relationships because you don't know what opportunities could open a new door."
Parents also recognized the program for offering their students opportunities to learn about professionalism, encompassing aspects like appropriate attire, professional behavior, effective communication with industry experts, and preparing for business interactions, including the 90-second self-introduction to professionals.
Shana Avery, whose son Sean was once an ACAP student and is now a counselor, highlighted Sean's initial summer experience. During that time, he delved into developing business ideas, comprehending financial matters, and understanding the different roles within a corporation. Shana Avery described this program as an exceptional opportunity for any student interested in accounting or the broader business field.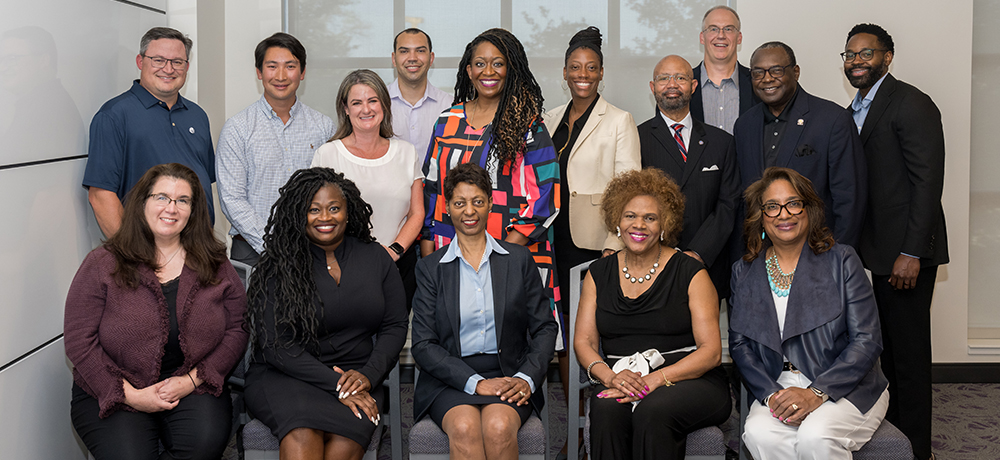 "It provides an avenue to explore new and exciting territories and acquire invaluable knowledge," said Shana Avery. "Moreover, networking opportunities and interactions with like-minded individuals play a pivotal role in establishing a sturdy foundation for their future endeavors."