Short valued working closely with students. At least one student, who called Short a mentor, credits him with helping develop the foundational skills to become a successful entrepreneur.
March 29, 2023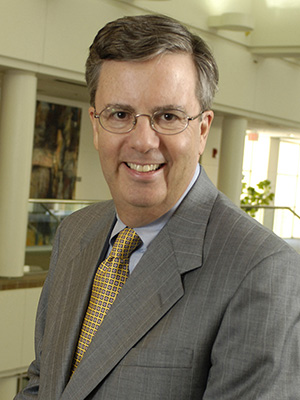 Daniel Gooding Short, 77, passed away March 1, 2023.  He was the dean for the TCU Neeley School of Business from 2004 to 2008.
His family held a "Celebration of Life" at TCU Neeley's Smith Hall on April 15, where family, alumni, faculty and staff had an opportunity to share their memories.
Short is survived by Jennifer and Jon Drago, Emma and Sophie Drago, Heather and Scott Andresen.
Short's memory continues with The Maryrose and Dan Short Teaching Excellence Award, named for him and his wife. In lieu of flowers, the family has asked that people consider a charitable donation to The Maryrose and Dan Short Teaching Excellence Award.
According to a TCU 360 article published in September 2007, Short described the decision to step away from the dean position as difficult.
"I will miss being a dean," Short said in the article. "It is the greatest job in the world to work with other deans and alumni."
However, before he retired, Short said, he wanted to be in the classroom.
"I prefer working closely with students," Short said.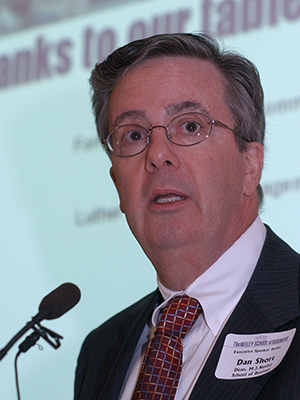 Justin Avery Anderson '09 credits Short as a mentor who helped him focus his studies where he was passionate, according to the book, "Major Moments: Life-Changing Lessons of Business Leaders from the Neeley School of Business at TCU."
As a result, Anderson changed his major and became a business minor. He credits that change with developing the foundation he needed to become founder and CEO of Anderson Trail, which produces and distributes The Original Premium Soft Granola.
To view Short's obituary and leave a tribute, click here