The brightest minds from top business programs put their skills to work for one of the largest aerospace and defense manufacturers in the world and a chance at $21,000 in cash prizes.
October 15, 2020
By Elaine Cole
Nine universities. Top business undergrads and MBAs. A multinational conglomerate looking for talent. A TCU MBA program known for high-caliber experiential learning. All these factors came together in the first annual Raytheon Technologies Invitational Business Case Competition, presented virtually October 9-10, 2020, by the TCU Neeley School of Business.
"There is no better way for students to prove themselves to an impressive corporation like Raytheon Technologies than a business case competition. They work on a complex case on a tight deadline with people they may not know, which gives them the same playing field as if they were employees. At TCU Neeley, we pride ourselves on presenting these opportunities for our students as well as other business students across the country, and working alongside companies like Raytheon to give them a close look at future talent," said Daniel Pullin, the John V. Roach Dean of the Neeley School of Business.
In a unique twist on business case competitions, the TCU Neeley competition combined 16 graduate and 20 undergraduate business students—all studying supply chain, engineering and business—to work in mixed teams on a case provided by aerospace and defense conglomerate Raytheon Technologies.
The students came from Raytheon Technologies' top tier business schools in the nation: California Polytechnic University, Howard University, Michigan State University, Mississippi State University, Purdue University, Texas Christian University, University of Florida, University of Texas at Austin and University of Texas at Dallas.
The students gathered virtually, were assigned to mixed teams, and then put their creativity and experience to work with their new teammates on a current supply chain and operations challenge presented by Raytheon Technologies. Judges included senior executives and talent acquisition team members from Raytheon Technologies.
First place of $10,000 went to the team of Elizabeth Dell'Orco (Mississippi State), Scott Fonseka (UT-Austin), Chris Shopes (Cal Poly) and Cameron Prince (UT-Dallas).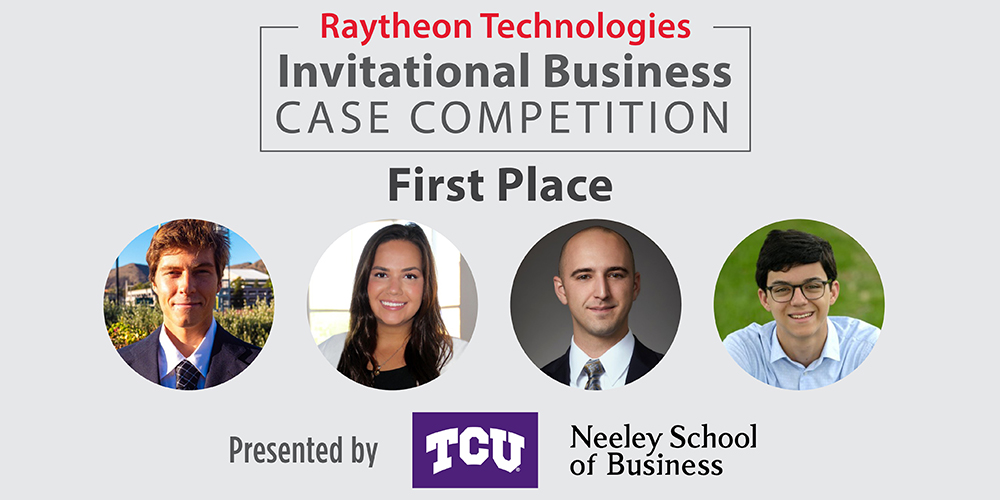 Second place of $7,500 went to the team of Rachel Clark (Howard), Julia Hojnaski (Michigan State), Adam Hupp (Purdue) and John West (UTD).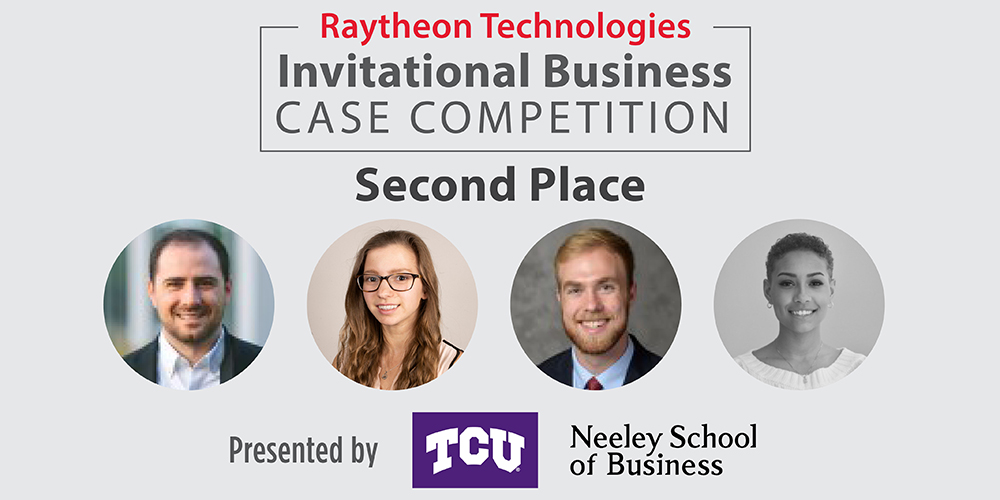 Third Place of $3,500 went to the team of Derik Caldwell (Purdue), Kaitie Czuchaj (TCU), Jonathan Gonzalez (Mississippi State) and Esther Ma (Michigan State).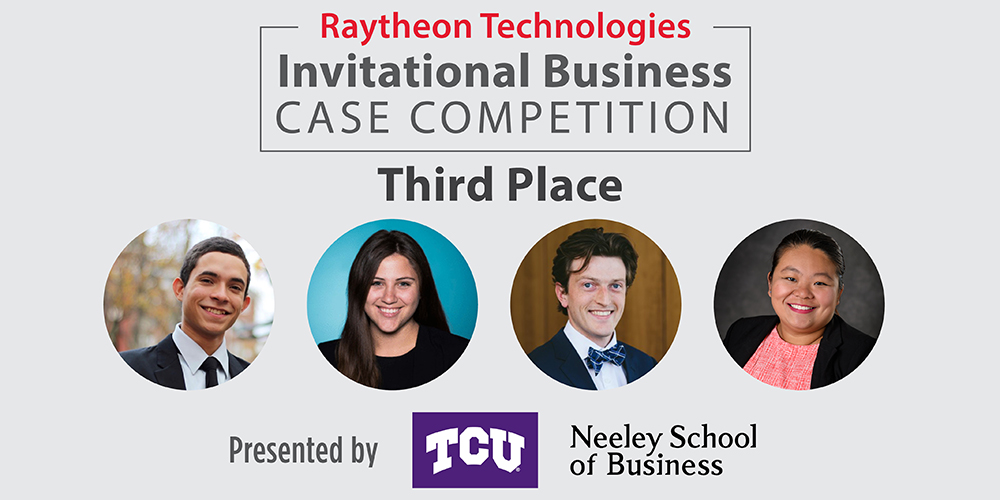 The judges singled out two students with additional honors: Rachel Clark (Howard) for Best Presenter and Kaitie Czuchaj (TCU) for Best Q&A.
"Each student showed an exceptional ability to look at all aspects of the case study and provide recommendations that rival experts in the industry. I look forward to our industry benefitting from these great young minds," said James Alpough, supply chain director of Advanced Concepts and Technology for Raytheon Technologies, who served as a judge.
"The case competition was a tremendous way to gain visibility to the incredible talent across the participating universities and for the students to demonstrate what they bring to the table in a collaborative, virtual environment," said AJ Gardner, supply chain strategy director for Raytheon Technologies, another judge.
Other judges were: David Boelens; supply chain professional development senior manager; Joel Cramer, supply chain director for Electronic Warfare Systems; Sherie Davis, materials management manager; Victoria Delesie, operations strategy senior manager; Daniel Massey, operations and supply chain staff executive; Christine Mosier, operations director for Space and C2 Systems; Paul O'Brien, supply chain director for Communications & Airspace Management Systems; Mike Rynbrandt, materials management director; and Mark Washam, supply chain professional development manager.
"We couldn't be more pleased with this first competition with TCU Neeley. Everything was very well organized with some of the brightest minds participating from high-caliber programs within our targeted universities. We look forward to next year's collaboration," said Jeff Place, vice president of operations, supply chain and security for Raytheon Intelligence & Space.