As companies increase the call for workers to return to the office, employees are pushing back. The challenge is creating a battle over what the future of work looks like in the United States.
March 29, 2023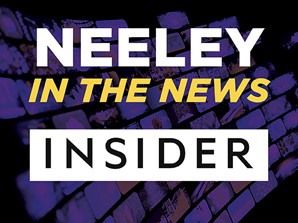 TCU Neeley Professor Abbie Shipp provided her expertise for an Insider news story about the growing resistance as employers are increasingly requiring workers to return to the office. Shipp is the M.J. Neeley Professor of Management and the Management and Leadership Department Chair.
The pandemic provided new ways to work, in many instances giving employees more flexibility while working from home. As talk about a recession continues, some companies are changing their previous accommodations and demanding workers return to working in the office.
"It's already an ugly war, and it's unfortunate," Shipp told Insider. "This was a great opportunity to experiment with new methods and customize based on individual needs and companies' needs."
Employers have legitimate reasons for wanting employees in the office, Shipp said. Things like collaboration, mentoring, and culture building are often easier to do in person. But a one-size-fits-all return-to-office policy is counterproductive and gives the impression of a lack of trust, she added.
"We're likely to see these struggles play out for months and maybe years," Shipp said.