Ralph Lowe Energy Institute Executive Director Ann Bluntzer is at the forefront of industry conversations around environmental, social and governance (ESG) ratings.
May 25, 2022
Following the spring's Global Energy Symposium, the Ralph Lowe Energy Institute is continuing to grow its network with the energy community. Bluntzer recently spoke at the Hart Energy Conference in Dallas regarding human capital implications on an organization and at the Women in Energy Conference on ESG as a workforce strategy.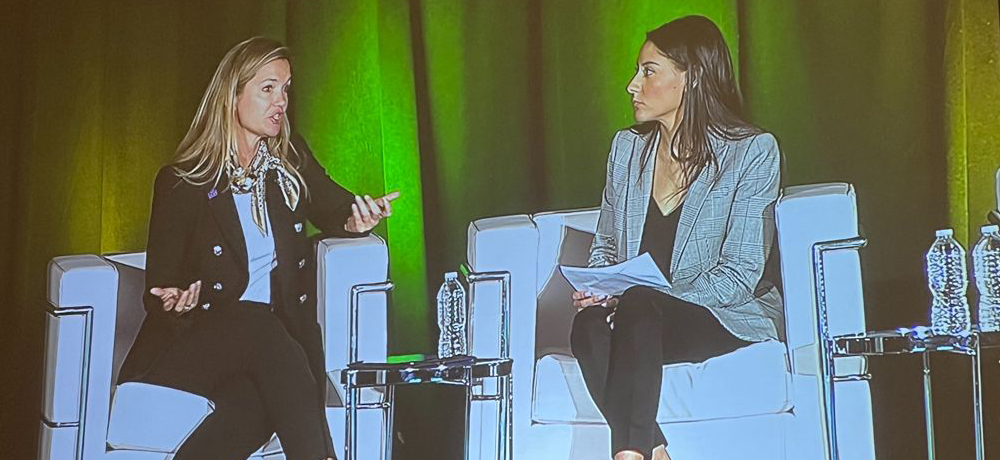 "Businesses, especially in the energy sector, must start to measure and highlight all of the innovative work they are already contributing to in the ESG space," Bluntzer said. "It is no longer acceptable to simply report numbers, that is now the status quo. I want to challenge our students and industry to start paying attention to the outcomes they have achieved in relation to their ESG efforts."
ESG is a highly complex and far-reaching issue that spans from energy transition to regulatory compliance, and TCU is an active part of the conversation.
"Our business school is investing in a sustainable energy future," Bluntzer said. "It illustrates TCU's commitment to prepare our students to be responsible global citizens, and appreciate the significant role the energy industry will play towards that goal."
Learn more about the Ralph Lowe Energy Institute.