The TCU Neeley marketing professor's study is the first to analyze an issue that digital service-based companies face.
April 28, 2021
By Mariana Rivas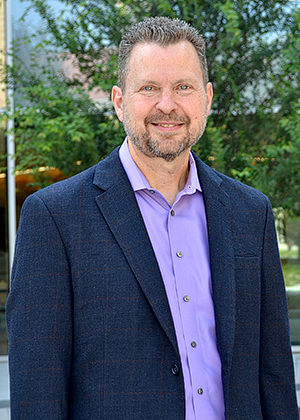 Service-based companies like Uber, Airbnb, TaskRabbit and Zocdoc boast convenience to both providers and customers, linking them together on their accessible platforms. But they all face a similar problem.
"The platform is a matchmaker basically, and the platform survives by charging a little commission for every transaction that happens," Professor and Eunice and James L. West Chair in Marketing Mark Houston said.
But once a customer and provider have built a relationship on the platform, they sometimes decide to continue doing business together off of it to avoid paying the commission rate.
This phenomenon dubbed "platform exploitation" by Houston and his co-authors is studied for the first time in "Platform Exploitation: When Service Agents Defect with Customers From Online Service Platforms." It's set to be published in the Journal of Marketing in the coming months.
Houston combined forces with Kris Zhou, PhD candidate at the University of Texas at San Antonio (UTSA); Richard Gretz, associate professor of marketing at UTSA; and Bradley Allen, assistant professor at the Walton College of Business at the University of Arkansas, to bring the paper to life.
"We know that Mark is an expert on sharing economy, so I was so happy that he agreed to join us," said Zhou, who initially thought of the research topic. "During the research process, he offered a lot of great suggestions that helped us to theorize this problem and build stronger empirical evidence."
They studied a Chinese business that connects patients with nurses for at-home care and found empirical evidence of platform exploitation. Even though most platform companies have specific terms of use that ban the behavior, Gretz said it's a hard thing to catch.
So they created a fictional dog-walking platform company called DogGo to conduct experiments of possible solutions to the problem.
They found two successful methods that seem to prevent platform exploitation: a financial intervention where providers pay less commission over time and a community one where platforms give users social benefits.
The authors said they are relieved that the project is complete after spending years working on it and to see their work published in their field's top journal.
Houston also said they hope that this first paper will encourage more research and provide companies with some advice.
"We are hoping that this will inspire some future research into other more specific ways that platform exploitation can be dealt with," Houston said.