August 11, 2019
By Elaine Cole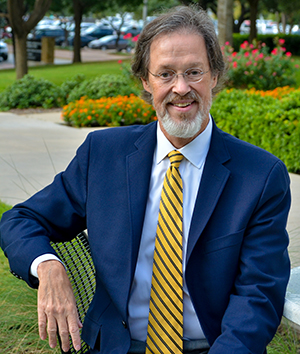 "When it comes to business strategy, for too long we have looked at how we can protect a competitive advantage by erecting barriers around existing resources. We haven't spent enough time paying attention to how we get the competitive advantage in the first place," said Richard Priem, the Luther Henderson Chair of Strategic Management and Leadership at the TCU Neeley School of Business. 
In his research, "Demand-side Strategy and Business Models: Putting Value Creation for Consumers Center Stage," he charges business scholars to prioritize the consumer, not the resources and capabilities at hand.
The shift in perspective to demand-side business strategy has big implications for business scholarship and entrepreneurship. More mainstream business strategy, Priem said, emphasizes the supply side —the individuals, resources and capabilities involved in delivering a product.
"There is no value inherent in any particular product or service," Prime said. "Rather, consumers are the arbiters of value. They decide what is valuable."
Priem and his co-authors assert that consumers are so important that a product doesn't have to offer the best technology to be a smash hit. To illustrate, they cited the cases of Apple's first-generation iPhone and Ford Motor Co.'s Model T, both of which created historic demand shocks.
"The first iPhone was slow and didn't have much storage at all. And there were lots of other cars before the Model T was introduced. But these products offered just the combination of things consumers wanted," Priem said.
Michael Sherrod, the William M. Dickey Entrepreneur-in-Residence at TCU Neeley, compared the analysis in Priem's recent article to a Venn diagram. Demand-side strategy research occupies one circle, and recent research into business models occupies the other. In the overlapping section are two things common to both frameworks: consumers and value creation. 
"[Priem's research] is bringing real rigor to these ideas. And this is where a lot of businesspeople misunderstand the purpose of research. Yes, it's to push the envelope and discover new things, but it's also to verify the concepts and practices that have existed simply as prevailing beliefs," Sherrod said.
"So much of success in business today comes from having a collaborative mindset," said Suzanne Carter, executive director of the TCU Executive MBA program. She pointed to the founders of Airbnb, the online marketplace for lodging. Through surveys and visits to hosts' homes, Airbnb has relied heavily on its customers to find out what is and isn't working with the service.
"Working together with their customers, the founders discovered a business model that exceeded anything they could have produced on their own," Carter said.
Deprioritizing consumers is not only bad for the bottom line, but also can have disastrous consequences when it is widespread across industries. 
"Upside-down mortgages and the Great Recession provide a perfect example," Priem said. "Amid the financial crisis, companies treated consumers of mortgages very, very poorly, and as a result of that, lenders lost millions and millions of dollars in [their companies'] value because they were thinking about value capture at the expense of consumers, rather than a long-term interest in serving consumers well."
"Demand-side Strategy and Business Models: Putting Value Creation for Consumers Center Stage," Richard Priem, Matthias Wenzel, Jochen Koch, Long Range Planning, 2018.