A social entrepreneur, Capua had success as a restaurateur and consultant. Then came the pandemic. His next dream is to help Fort Worth become a true international city.
June 10, 2022
By Rachel Stowe Master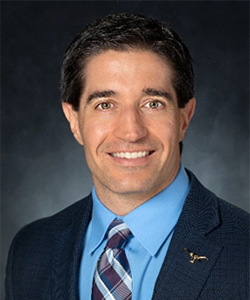 In 2008, Carlo Capua's mom told him she wanted to quit her longtime job as a dental hygienist and become a professional chef, a dream she had be harboring for 20 years. "I asked, 'What have you been waiting for?' And then I realized she had put her dream on hold to raise her kids," he said.
Together they launched Z's Café & Catering. A piece of sage advice came from one of Capua's former TCU Neeley professors: Make sure his mom had 51% ownership of the company so they could qualify as an SBA woman-owned business and have access to federal contracts, funding and other resources.
"We started during a recession when banks were not giving loans. I drew from my experience writing business plans for my senior classes, reached out to marketing professors who helped with our pitch, and we were able to secure a loan as well as a grant," Capua said.
One of Fort Worth's first for-profit social enterprise businesses, Z's put 163 low-income men and women back to work during its 13 years. But the pandemic hit hard, and Z's made the tough decision to close at the end of 2020.
"Fortunately we closed on our own terms whereas a lot of businesses — especially restaurants — were forced to close. We wound things down, paid all our vendors and helped our employees find jobs," Capua said.
The career pivot gave Capua an opportunity to pursue his own dream: working for the city of Fort Worth and pursing a master's degree in international affairs. He joined the city as deputy chief of staff for Mayor Mattie Parker and the City Council in October and completed his Master of Liberal Arts in international relations from Harvard University in May.
Capua's passion for international affairs was sparked at TCU when he took a Japanese class on a whim. One class turned into a minor, and as graduation approached, a professor suggested he could continue learning Japanese in Fort Worth — or go to Japan to live it. Capua took a job as an English teacher in Japan, with plans to use his TCU Neeley BBA in marketing to find a business job after a year. Then one year became four.
"I fell in love with the culture and loved teaching the kids there. You learn so much by living outside your country. It gives you a wider frame of reference. That was the most enriching four years I could have imagined. It ignited this burning interest in global affairs," he said.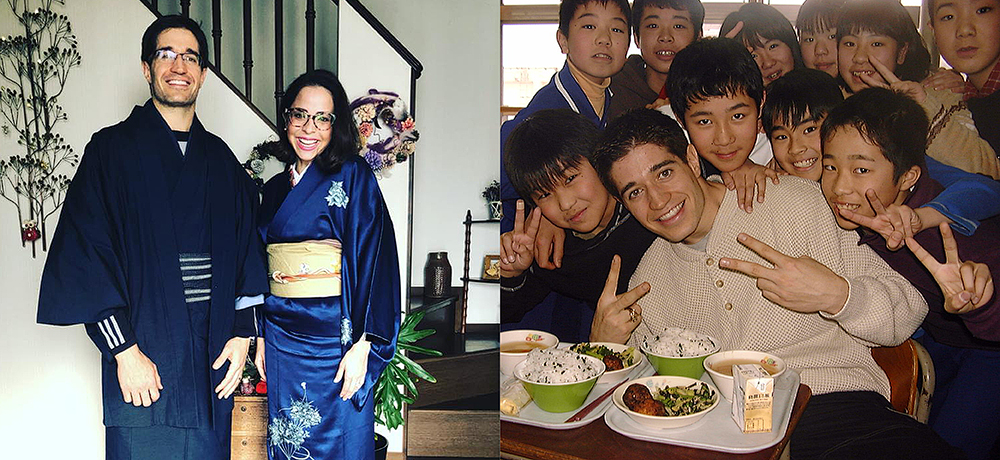 From there he spent three years teaching in Mexico before returning to Fort Worth to stoke his entrepreneurial and international passions. While building Z's with his mom, he also advised small business owners in the U.S., Japan, Mexico and Swaziland as a longtime volunteer with Sister Cities International.
Last year, when newly elected Mayor Parker invited Capua to meet to discuss new opportunities for Fort Worth, he suggested she launch an International Affairs office.
"I love Fort Worth. I believe in the city. I was born here, raised here and will probably die here. Before I die, my dream is to see Fort Worth become a truly international city. It's something I've always thought we needed to compete on a global scale," he said.
That conversation with Mayor Parker quickly turned into a larger opportunity — his current position as her deputy chief of staff.
"I help build consensus in the community with different groups, write speeches and also serve as the informal chief protocol officer whenever we have international dignitaries or foreign diplomats visit the city," he said, adding that he also gets to work on "cool projects." For example, Fort Worth recently became the first city government in the country to mine Bitcoin, with Capua serving as the project lead.
Capua loves serving as an ambassador for Fort Worth when he's traveling or welcoming visitors here — but also when he's interacting with residents.
"We want everyone in Fort Worth to feel like their voice is valued and they have a seat at the table. Fort Worth is the fastest growing city in the country and the 12th largest. We're gaining 20,000 people a year in population. We're becoming a major city, but the thing that's most special about Fort Worth is it still has that small-town feel where building relationships, respecting one another and being diplomatic are really important," he said.
The value of relationships is something Capua learned as a student at the TCU Neeley School of Business.
"Neeley taught me that staying connected and being involved are really important. But the key to being successful in any job, career or industry is quite simple — building strong relationships," he said.