FarmHouse Fresh Founder and CEO Shannon McLinden '97 MBA '98 sells locally grown, natural skincare products and provides sanctuary for rescued farm animals
April 29, 2021
by Elaine Cole
On a hill north of Dallas, mere miles from freeways and shopping centers, is the peaceful headquarters for FarmHouse Fresh skin care products. Here in McKinney, Texas, entrepreneur and inventor Shannon McLinden '97 MBA '98 combines locally grown ingredients with a mission to rescue mistreated farm animals.
"I can't tell you how much we love the dichotomy of these two things," she said.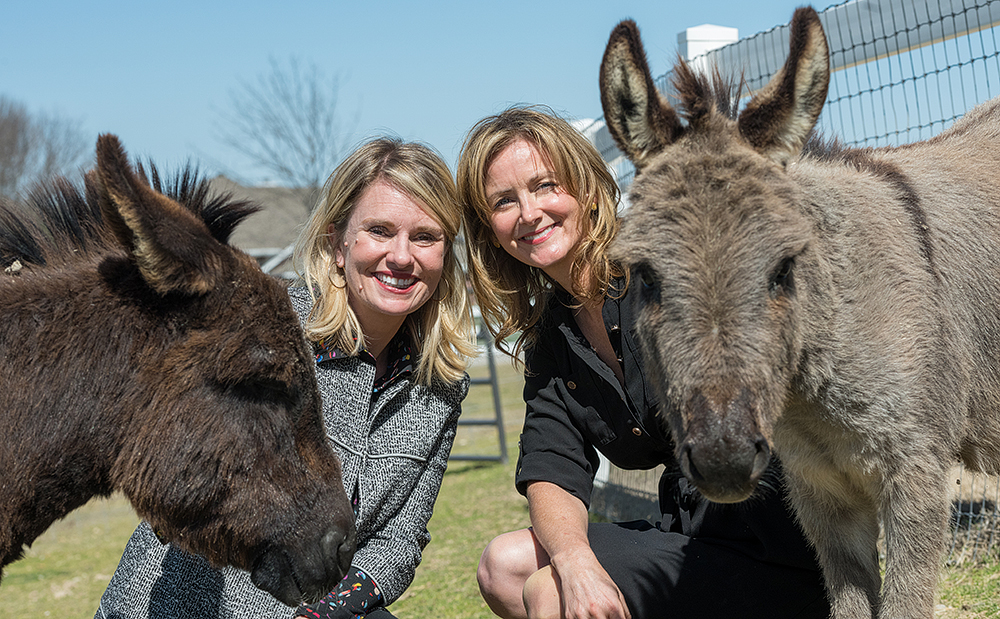 McLinden and her husband, Hani Eideh '93 MBA '98, purchased the farm to expand the skin care business, originally run from their Frisco, Texas, home. The grassy hill now includes the company's office, the couple's home, a greenhouse for growing vitamin-rich microgreens for the products, and an assortment of horses, donkeys and goats given a new lease on life.
The company is a true family affair. McLinden is founder and CEO. Eideh is president. McLinden's brother, Scott McLinden '95, is brand and media director, and his wife, Delia Faulk McLinden '98, is co-founder and vice president of sales.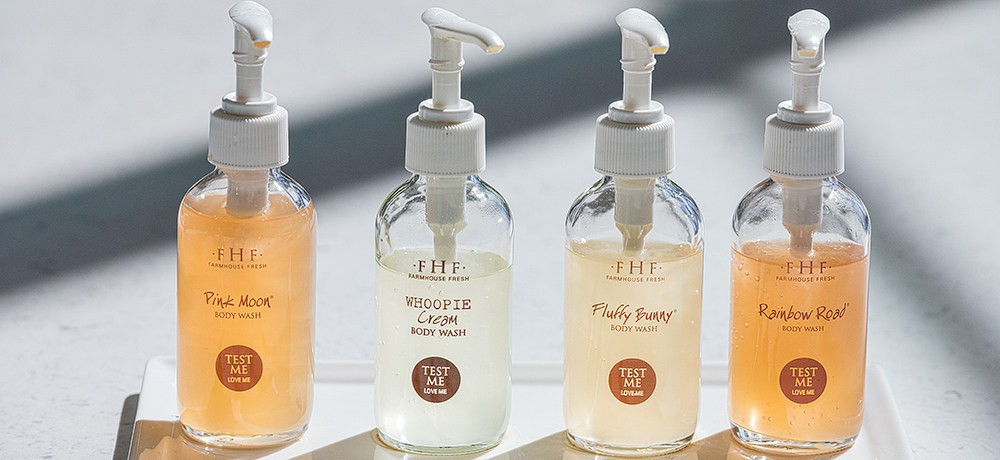 The journey started after Shannon McLinden created a foot scrub trio that was lauded by Oprah Winfrey. But the animal lover envisioned more than spa products. Driving with her husband through the Texas countryside one day, she gestured to the ranch homes and acreage they were passing by. "I would love to have a business on a hill surrounded by acres of land and animals we rescue. This is my end game."
"This isn't where it ends," he said in support of her dream. "It's where it should start."
Read the full article from TCU Magazine here.