Richardson, who also serves as the Associate Dean of Undergraduate Programs, will begin her appointment on February 1, 2023, when Daniel Pullin assumes the TCU presidency.
January 05, 2023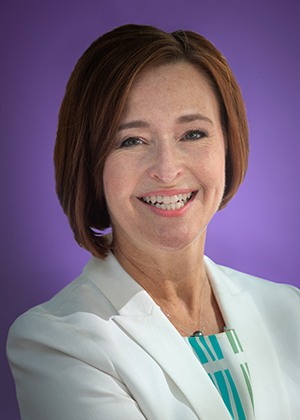 Richardson will continue to serve as associate dean of undergraduate affairs, a position she has held since January 2020, where she focuses on student success, satisfaction and fulfillment. As associate dean, she established the annual Neeley student satisfaction survey; created the Finance Crash Course, the JPMorgan Chase Inclusive Excellence Mentoring Program and the Neeley Mentorship Program; expanded experiential learning opportunities for students; and expanded the successful BNSF Neeley Leadership Program, among other actions to ensure the success of students, faculty, staff and stakeholders.
Richardson joined the Neeley School in 2013 as chair of the management and leadership department. She holds a PhD in Business Administration and a master's degree in Sociology from the University of Georgia, and a bachelor's degree in Sociology from the University of Houston. 
"Dr. Richardson excels in empowering TCU business students, faculty and staff to reach their highest potential. She has the skills and commitment to uphold the achievements the Neeley School has made under Dean Pullin's leadership as we undergo a nationwide search for his replacement," Provost Dahlberg said.  
"I look forward to supporting the Neeley School's traditions, achievements and momentum, and empowering our faculty, staff and leadership team to continue their stewardship of our strategic vision as they drive the day-to-day commitment that allows our success and excellence to thrive," Dr. Richardson said.