In the 2023-2024 U.S. News & World Report rankings for graduate programs, TCU Neeley stands out as a high impact, personalized school that does more than teach students how to plan for the future of business but also how to lead it.
April 25, 2023
By Tiara Ellis Richard
TCU Neeley's Full-time MBA program achieved a significant ranking increase by U.S. News & World Report and is named among the Top 50 grad programs in the nation, increasing 17 spots.
"TCU Neeley is a selective school with outstanding programming offering big resources and industry connections in the Dallas/Fort Worth Metroplex and around the world," said Hettie Richardson, the interim dean for the TCU Neeley School of Business.
"Our personalized student experience is the difference-maker for graduates, who go on to achieve outsized impact on industry. We provide the sort of individualized journey to fit students starting their careers, professionals making a change mid-career and executives looking to enhance their skills."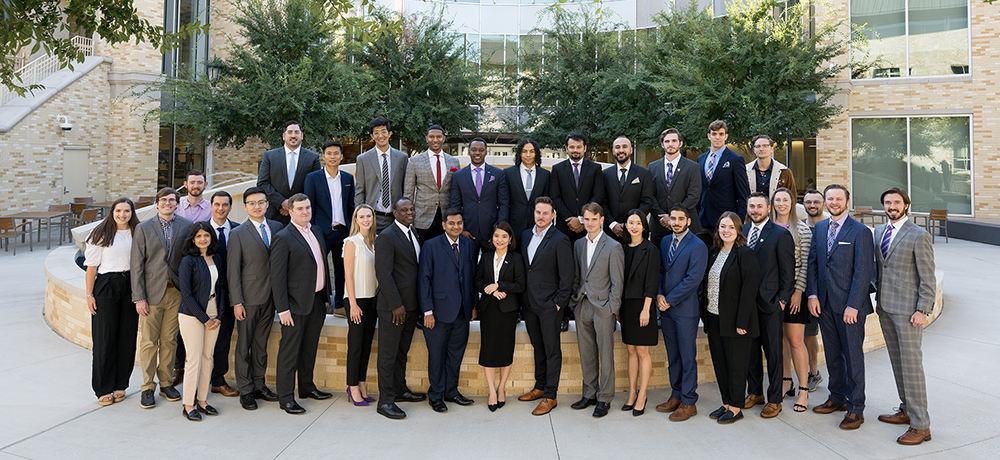 In the process of determining TCU Neeley's No. 50 ranking, U.S. News evaluated graduate programs across the nation, weighing factors such as employment rates, student selectivity and reputation to rank the top graduate business schools.
At TCU Neeley, we don't just teach students how to plan for the future of business, but how to lead it, said Jessica Cates, senior director of graduate student success.
"You can see all that come to life in our career outcomes – placement rates, competitive internships and full-time jobs in industries across the country. We can do that because we've intentionally crafted an intimate, hands-on and personalized program, that allows our faculty and staff to be fully invested in our students' short-term and future success," said Cates.
See the U.S. News rankings article here.