On August 29, officials from TCU Athletics, the Neeley School of Business, the Institute for Entrepreneurship and Innovation and Robinhood announced a new collaboration focused on enhancing student financial education in the Neeley NIL (Name, Image and Likeness) programming.
August 30, 2023
By Amber Billops
Leaders from the TCU Neeley School of Business, the Institute for Entrepreneurship and Innovation, TCU Athletics and Robinhood Marketplace, Inc. launched a new four-year partnership dedicated to enhancing the financial education provided to student-athletes and other interested students.
Through this agreement, Robinhood will provide funding to support finance classes offered in TCU Neeley and its dedicated Neeley NIL (Name, Image and Likeness) programming, which is housed within the Institute for Entrepreneurship and Innovation. These courses cover essential financial topics, as well as insights on managing the evolving NIL market.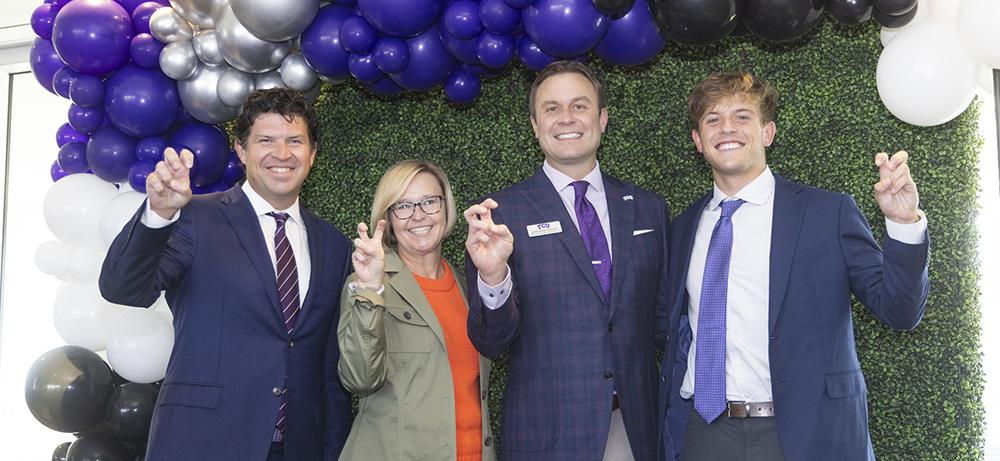 At the launch event on August 29, TCU President Daniel Pullin spoke about the critical need for students to grasp the importance of financial literacy. Robinhood, known for its mission to make finance accessible to all, provides financial education through its signature Robinhood Money Drills program.
"It's gratifying to have Robinhood's commitment to exploring and expanding financial education with college students as we collaborate to support their aspirations and dreams," said Pullin.
Mary Elizabeth Taylor, Robinhood's vice president of International Government and External Affairs spoke about the importance of providing accessible and inclusive financial education.
"Financial education is at the heart of our mission and we recognize that increasing access to financial education tools and resources early on can make a considerable difference," said Taylor. "The mission of Robinhood and the mission of TCU are so organically aligned."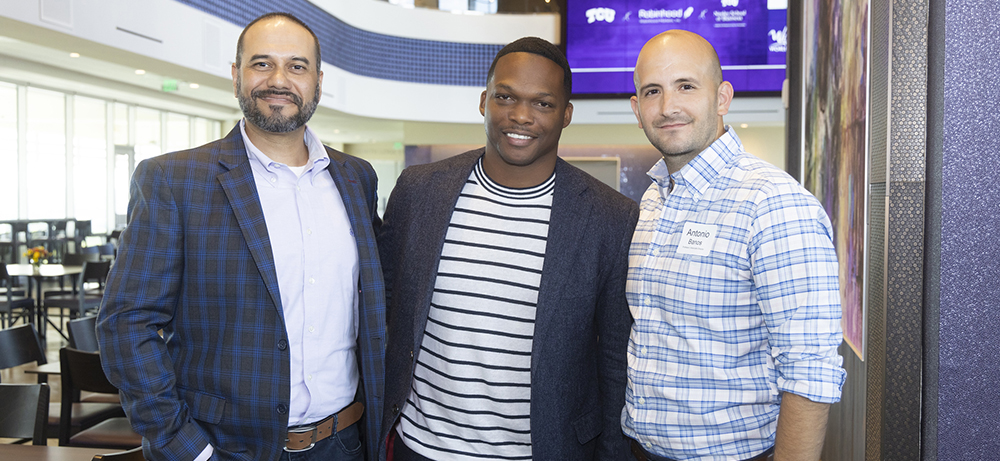 Ronald Parker, who is a member of the TCU Board of Trustees and the Neeley Board of Advisors, first introduced Robinhood executives to TCU leaders three years ago.
"I am proud we have leaders like [TCU President] Daniel Pullin and [TCU Athletic Director] Jeremiah Donati who are willing to step out of a concept and bring something of this magnitude to life," said Parker. "The Neeley School is one of the key anchors of the TCU promise and it will continue to be a part of our narrative as we move forward."
With the established Neeley NIL program and Robinhood's financial expertise, the partnership has a head start on equipping students with the business knowledge necessary to navigate the landscape of collegiate NIL management. The Neeley NIL program had already been forging a path for student-athletes in this domain, and with Robinhood's support, the initiative was set to reach even greater heights.
Hettie Richardson, the interim dean of the TCU Neeley School of Business, described the collaboration between athletics, Neeley and Robinhood as possible because of the innovative nature of the university.
"Our unique fusion of academia and industry propels us forward, exemplified by the Robinhood partnership," said Richardson. "This collaboration will propel our exceptional NIL program to new heights, amplifying the growth of our students, especially our athletes."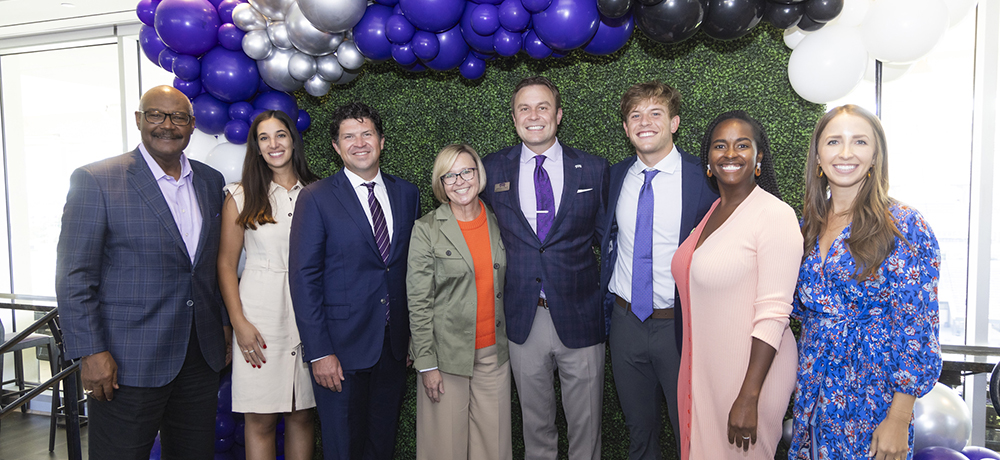 Luke Swan, TCU tennis athlete and a Neeley NIL Coach, shared his insights from a student-athlete perspective on brand-building and financial literacy.
"The truth is, we can't predict our exact career paths. I may not become a professional athlete, but mastering financial literacy is vital for all of us," said Swan. "The efforts of the Neeley School of Business and the anticipated impact from Robinhood align with our pursuit to secure our financial futures."