Whether in the break room or on a virtual call, office chit-chat builds culture and collaboration, according to research by Patrick Downes, assistant professor of management and leadership.
April 01, 2021
By Elaine Cole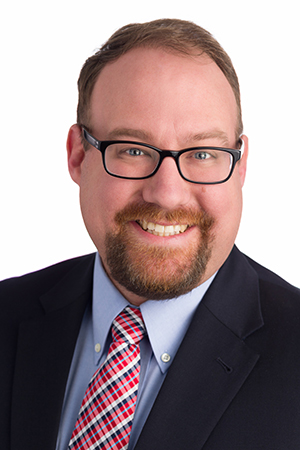 Note to managers everywhere: don't tell chatting colleagues to get back to work. It may look unproductive, but small talk in the office plays an important role in employee motivation.
"Our research shows that people who feel connected to their coworkers are more likely to go above and beyond in their jobs," said Patrick Downes, assistant professor of management and leadership in the TCU Neeley School of Business.
Downes and his colleagues researched small talk and published their findings in the Academic of Management Journal. The research was also featured in Fast Company.
The researchers surveyed 151 full-time employees with three surveys a day—morning, afternoon and evening—for 15 workdays. The surveys asked about levels of small talk throughout the day and asked respondents to rate their emotions, work productivity and overall engagement.
The results: office chit-chat contributes to employees' positive emotions, promotes well-being, foster good workplace citizenship, builds trust, generates creative ideas and fosters inclusiveness.
Downes and his colleagues decided to research small talk after discussing among themselves how much they did or did not like chit-chat at the office.
"As we gathered data, we saw that, regardless of what people thought about small talk, people who do more of it generally go home in a better mood. They're also more likely to help their coworkers and go above and beyond for the organization. Those are good reasons for organizations to encourage, rather than condemn, this sort of water cooler talk," Downes said.
That's all fine in a physical office setting, but how does that translate into a remote, virtual environment?
"Managers and employees are finding new ways to stay connected," Downes said. "Workplace colleagues are hosting virtual events and staying connected digitally. One team created a shared virtual music playlist—there's good research to suggest listening to music together offers a feeling of connection. Whether it's music or a virtual trivia game, managers are promoting new, virtual ways to create space for employees to connect and feel they are a part of a team moving in the same direction."
Related articles:
"Office Chit-Chat as a Social Ritual: The Uplifting Yet Distracting Effects of Daily Small Talk at Work," in the Academic of Management Journal.
"Science-Backed Benefits of Making Small Talk with Coworkers," in Fast Company.