Our courses aren't exactly sit-and-listen here at TCU Neeley. In fact, the negotiations course in our EMBA program has a reputation for being downright aggressive. Dr. Rita Kosnik, who has taught the course since the program's inception, is well-loved for her high energy and unconventional methods.
December 13, 2021
"Every time we meet in class," Dr. Kosnik said at our recent Preview Webinar. "I make students fight. And on a regular basis, students will say, 'Before we had your class, we all liked each other. We were all friends. And now, you bring out the worst in us.' Beautiful! I like to bring out the worst in people, so that we have a benchmark and learn about ourselves. And then try out different styles, different approaches and strategies to deal with those difficult situations."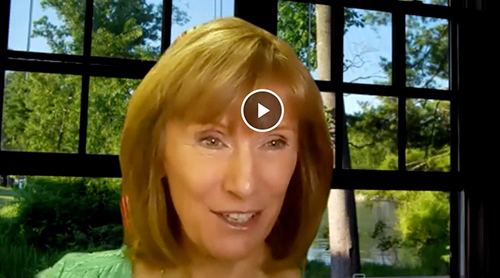 Most people think of negotiations as quite adversarial. Rita guides you out of that thinking specifically by guiding you through it. Negotiations have to start with a healthy dose of self-awareness, followed by awareness of others. She teaches her students how to have more agile perspectives, to listen more deeply to what the other party needs and ultimately to reach an agreement where everyone wins.
"It's a very hands-on experience that can be challenging, but also it's fun and it's real," Dr. Kosnik explained.
So how does that work when we can't be in the room together?
The March lockdown went into effect just two days before Dr. Kosnik's course was going to start for the class of 2020. She had about 48 hours to figure out how to make it work, which gave her a lot of anxiety. She had never done a course fully online before.
But she quickly realized anxiety wasn't necessary.
The methods stayed the same. "I didn't change a thing," Dr. Kosnik said. The curriculum and cases were all the same, were just as relevant. Through virtual breakout sessions, she was still able to run all the simulations, from one-on-one negotiations to group negotiations with 10 or more students. The only difference was that they were not sitting in the same room.
More real-world preparation. Dr. Kosnik reflected that an increasingly digital world means that virtual classes are almost a better preparation for real life situations. "I've worked with people who've conducted multimillion dollar deals with people they have never seen in person," she said. "It's all phone and email. And that was before we were in lockdown."
More participation. Dr. Kosnik also noted that virtual class encouraged some students to participate more. Something about the at-home, video-chat format lent confidence to students who would have been quieter in a physical classroom.
Now, choose in-person or online through our multi-modal format
While lockdowns have ended in Texas, the pandemic situation continues to evolve, so TCU Neeley is adapting to allow students to choose whether to attend in-person or online. As a bonus, this also means students who live outside of town (or even
out of state
) will now find it easier to join the EMBA program ranked No. 13 in the world by
The Economist
.  
Though as Steve Mason, '15, pointed out in the same preview webinar: "Dr. Rita's got great energy, so if you can make it in person, I think it would be a benefit to experience that."  
Want a sneak peek at Dr. Kosnik's class? Check out
her webinar from April
.  
Catch another course sneak peek and get your questions answered at our
next preview webinar
.