Rockett's expertise on women in leadership positions was included a story by Scripps Networks as part of their "Two Americas" series. This episode focused on the underrepresentation of women in leadership positions.
January 26, 2023
By Gio Murillo Zuniga
Tracey Rockett, a professor of Management Practice in the TCU Neeley School of Business, was featured in a news story by Scripps Networks on the underrepresentation of women in positions of leadership, even within female-dominated industries.
The news story addressed the struggle women face in the fine arts industry, such as ballet. Although women fill the stage as performers, most management positions – choreographers and artistic directors – are held by men.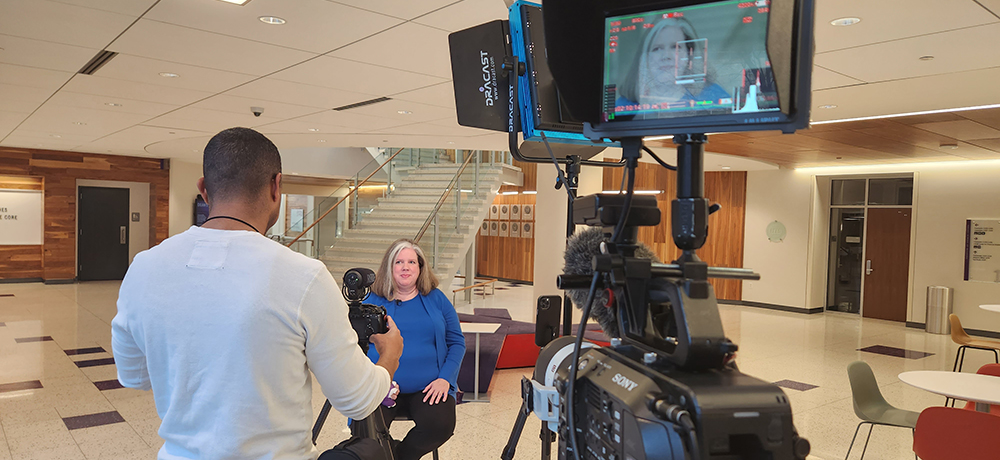 The most recent statistics by the Dance Data Project show that 71 percent of the largest ballet companies in the United States have had male directors from founding to present. Rockett explained that the wide gulf between women and management is not exclusive to ballet.
"In public schools, for instance, men make up the minority of teachers but to keep them, they will be offered promotion opportunities much earlier than women are," Rockett said. "You see that in the restaurant industry, in education, in healthcare, and in dance."
Rocket said there is still hope for change. It is in the hands of each new generation and people who speak up for female representation in positions of power.
"That is one thing we are seeing in particular with Gen Z. They will leave, and they will leave without a backup job. They will leave without a plan. If they're dissatisfied, they're going to take off," Rocket said.