A new scholarship founded by two TCU Neeley entrepreneurship professors aims to provide more than just financial aid to its winners.
May 03, 2021
By Nicholas Ferrandino
TCU first-year student Kassie Velasco is the first-ever recipient of the Antonio Banos and Rodney D'Souza Scholarship.
Assistant Director for the TCU Neeley Institute for Entrepreneurship and Innovation Antonio Banos and Managing Director Rodney D'Souza created this scholarship aiming to help up and coming students facing economic hardships similar to what they both went through in their younger years.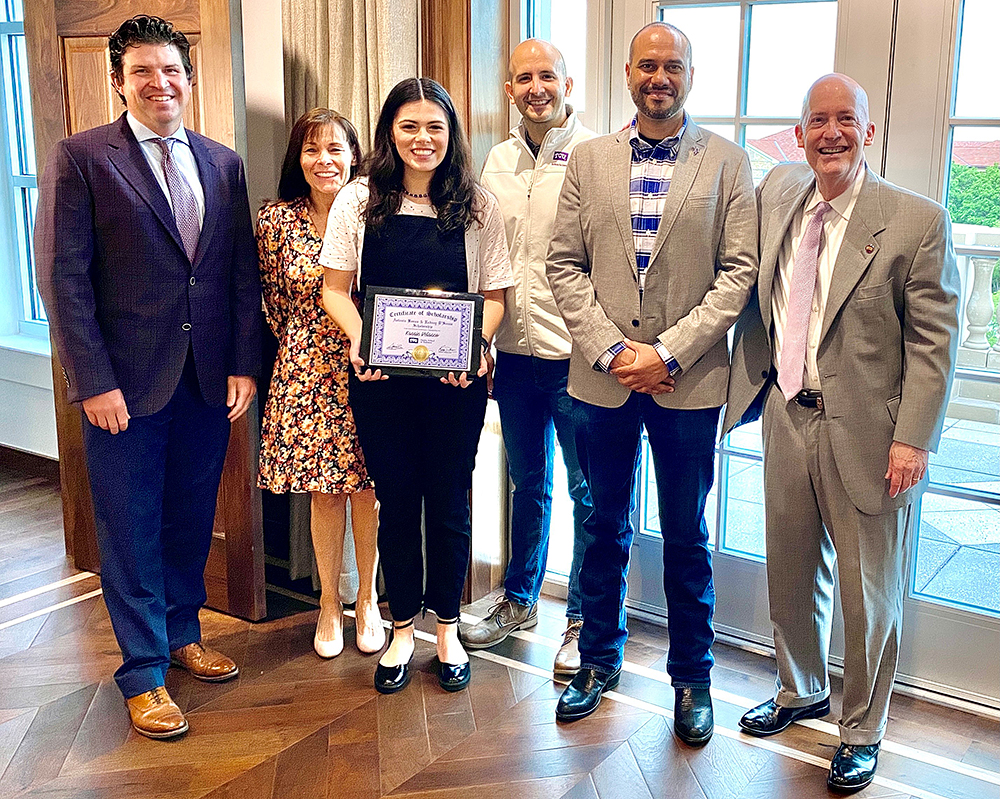 "The purpose of the scholarship is to encourage potentially underrepresented students in different majors to have a chance at pursuing their entrepreneurial dreams," D'Souza said.
Along with providing financial support, Banos and D'Souza's aim to use the scholarship to establish an ever-growing network of contacts and mentors who will provide help for future recipients.
"This is not only a financial scholarship," Banos said. "Rodney and I take these students under our wing and are there for their entire journey through their TCU career."
To kick-start this new community, Banos and D'Souza took careful consideration when looking through their applicants that not only did the recipient possess a deep financial need, but that they also display an active involvement in their community.
"What stood out the most for Kassie from everybody else is that she is actively engaged in meeting her goals," Banos said. "She has not only shown she is passionate about what she wants to do for future generations, she is actively doing those things."
Coming from a household with a widowed mother doing her best to pay for her daughter's tuition, Velasco is pursuing several scholarships to help ease her family's financial strain. But that has not kept the up-and-coming first-year student from making herself an active member in TCU's community.
Rounding off her first year, Velasco has already made herself a part of TCU's Environmental Club, Dance Club, and several activist groups aimed at supporting under-represented ethnicities on campus.
"Coming in last semester for me, I was nervous I wouldn't find my place. But I eventually did. And I want others to have that opportunity," Velasco said. "It's all about getting people involved, making them feel welcome and at home at this campus."
Velasco is currently pursuing her bachelor's degree at the TCU Bob Schieffer College of Communication, studying strategic communication with a focus on public relations and advertising. With her degree, she hopes to start her own business focused on promoting mental and physical health.
"I, in the future, want to do something around body positivity incorporating everyone from all walks of life and all shapes and sizes," Velasco said.
As Banos, D'Souza, and Velasco move on to the next school year, all three of them continue forward together with the shared objective of fostering communities aimed at helping others strive and grow.