Three Energy MBA students receive the Landman Scholarship from the American Association of Professional Landmen.
June 14, 2021
By Nicholas Ferrandino
The American Association of Professional Landmen (AAPL) is one of the largest and most influential landmen organizations in the United States, and establishes the standards for ethics and stewardship of oil and petroleum resources within the country. Every year, the AAPL Landman Scholarship Trust awards scholarships to energy students across the nation who excel both academically and in the energy industry at large.
This year, the Landman Scholarship Trust gave out nearly $300,000 in scholarship awards to 68 college students nationwide. Included among them are three students of the Accelerated Energy MBA program at TCU's Neeley School of Business: Courtney Love, Justin Tikhonoff, and Adrian Arguello.
Courtney Love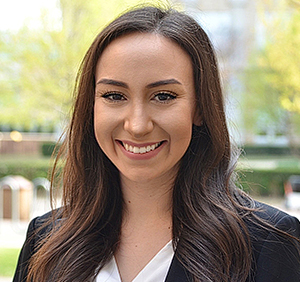 Attending remotely from Houston, Texas, Love is a senior pricing analyst for S&P Global Platts who recently accepted a position in the company's new Energy Transition division.
While working on her bachelor's degree, Love interned for Black Mountain, a private natural resource company based out of Fort Worth who later offered her a job. While remaining a full-time student, Love worked throughout her college years with Black Mountain and accredits much of her success today to her time with the company as well as the TCU Energy Institute.
"I feel like I gained a lot of knowledge working at Black Mountain for three years while I was attending school," Love said. "I come from a family who's always taught me that nothing in life comes easy, so I have always worked hard."
Justin Tikhonoff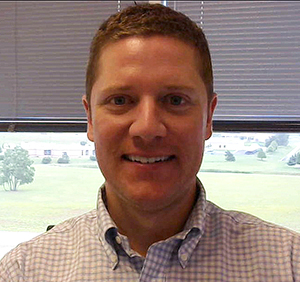 Tikhonoff is attending the TCU Energy MBA program remotely from Oklahoma City, Oklahoma, where he works as a senior landman for EOG Resources. He is also an active member of landmen organizations spanning several states, including the AAPL, itself.
"I've known about the AAPL since I was an undergrad student," Tikhonoff said. "In addition to scholarship opportunities, there are tremendous networking and professional development opportunities made available through the organization."
Tikhonoff worked as part of the AAPL's membership committee, received his certification as a professional landman from the organization, and continues to utilize its expansive list of members to interface with other landmen throughout every part of the country.
Adrian Arguello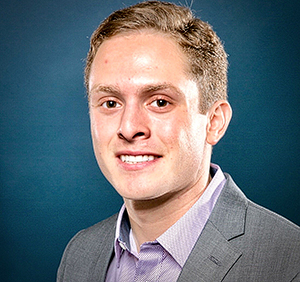 Arguello works as a high-net worth specialist for Charles Schwab in Austin, Texas. Arguello previously worked with Arkose Petroleum for a year as his first full-time position in the U.S. energy industry. He accredits much of his success today to his experiences working with that company.
"My previous employer, Arkose, was one of the main reasons I was able to pursue this scholarship," Arguello said. "The people I worked with at Arkose provided me with a lot of resources and knowledge, and I wouldn't be here today without them."
Though attending the Energy MBA program remotely, Arguello is still an active participant in many of TCU Neeley's student organizations, including the MBA Energy Club and the Graduate Consulting Club.
TCU and the AAPL
These prestigious honors were all made possible by TCU's accreditation by the AAPL.
"It is important for us to be associated with AAPL, because they offer education and scholarship opportunities to the landmen in their organization," said Meredith O'Brien, recruiting coordinator for graduate admissions at the Neeley School. "Having three applicants from TCU who all received this scholarship shows that TCU's education is held in high regard."