Led by Dean Daniel Pullin and Ann Bluntzer, PhD, acting director of the Ralph Lowe Energy Institute at the TCU Neeley School of Business, the study abroad trip included global energy company visits, meetings with DOE officials and a tour of the ITER Nuclear Fusion Project.
January 26, 2022
By Rachel Stowe Master
Getting an up-close view of the latest developments in the transitioning global energy industry, TCU Energy MBA students began 2022 taking a deep dive into the industry's challenges and opportunities while studying in Europe.
A capstone of the Energy MBA program at the TCU Neeley School of Business, the one-week study abroad trip took students to France where they visited energy companies, met with Department of Energy officials and toured ITER, an international nuclear fusion research megaproject under construction in southern France. A collaboration of 35 nations, including the United States, ITER is building the world's largest tokamak, a magnetic fusion device that will be the first of its kind to produce net energy.
"The opportunity for our students to visit ITER, one of the most ambitious energy projects in the world, while in France in early January was certainly the highlight of the trip," said Ann Bluntzer, acting director of the Ralph Lowe Energy Institute, who led the trip with Daniel Pullin, the John V. Roach Dean of the TCU Neeley School of Business.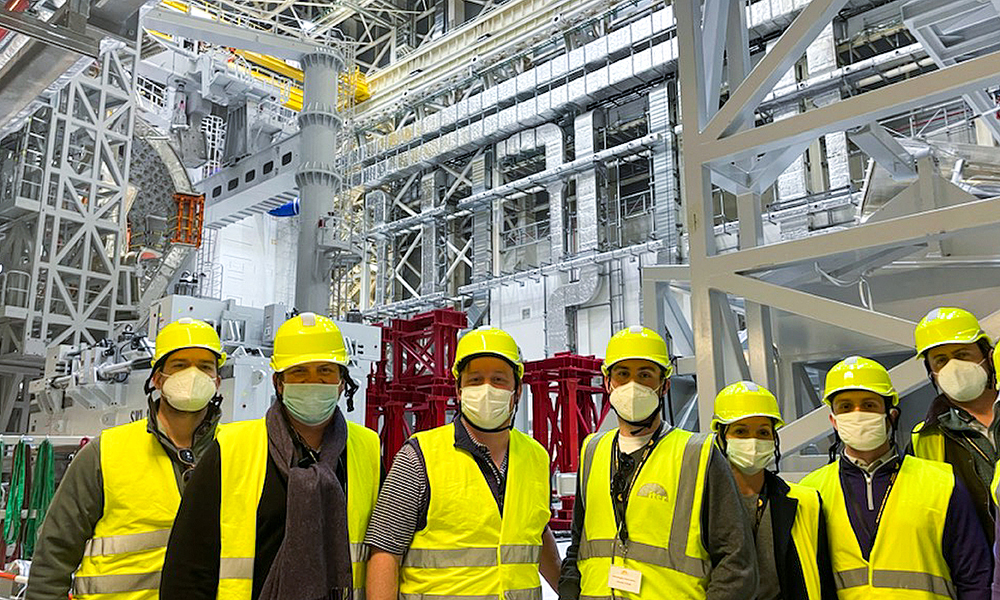 The collaborative international project to develop fusion energy for peaceful purposes began in 1985. Fusion is the nuclear reaction that powers the sun and stars. When light atomic nuclei fuse together to form heavier ones, a large amount of energy is released. ITER's tokamak is designed to demonstrate the viability of fusion as a large-scale, carbon-free energy source. The experimental campaign is critical for improving fusion research and developing future fusion power plants that can produce safe, abundant and environmentally responsible energy. ITER's first ultra-hot plasma is expected to be generated in late 2025.
"One of my favorite site visits was to the ITER organization. It is incredible to think of the magnitude of individuals who have collaborated toward the goal of completing the world's largest fusion experiment," said Jessica Zarate, a TCU Energy MBA student who works for Pioneer Natural Resources in Irving, Texas.
The Neeley School study abroad trip also enabled students to gain valuable insights directly from leaders in government and at global energy organizations. Students met with Department of Energy officials at the U.S. Embassy, visited TotalEnergies' Paris headquarters and spent a day at the Schlumberger Innovation and Technology Center in Clamart, France, where they explored some of the company's new technologies and met with the lead research and development engineer who created a wireless well-testing tool.
TCU Energy MBA student Adrian Arguello, who works for HollyFrontier in Dallas, described the trip as an eye-opening experience.
"As I was over there, I came to realize how much I appreciate the access to energy that we have in the U.S. Our cars and trucks have more space, our homes have HVAC units that work, and we can live in communities with larger-than-normal homes. TCU allowed me to enhance relationships with my classmates while understanding major differences in energy access in the U.S.," Arguello said.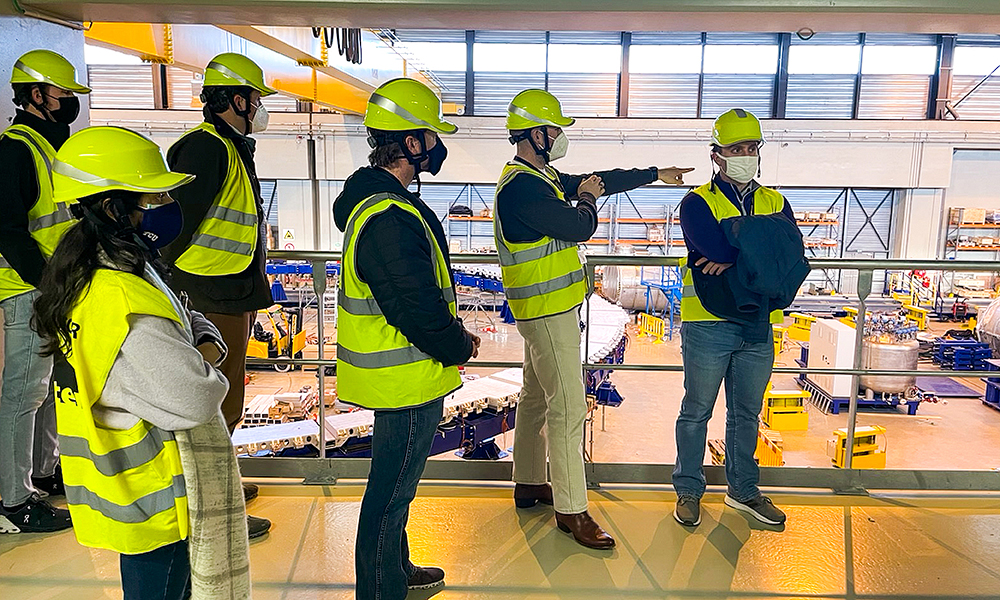 "Our Energy MBA students' coursework includes this study abroad trip to Europe so they can further analyze the role that geopolitics plays in the ability to produce clean, reliable and affordable energy," Bluntzer said. "Providing this unique perspective and access to executives from global companies is another way the TCU Energy MBA program at the TCU Neeley School of Business prepares students to effectively lead on in the global energy industry."