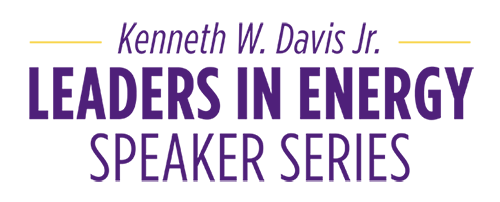 Shaping the future of energy innovation.
The Kenneth W. Davis Jr. Leaders in Energy Speaker Series brings energy experts to TCU to share cutting-edge research and discuss the latest industry trends to help deepen our understanding of the evolving energy economy.
Hosted by: TCU Energy Institute
Upcoming Events
Energy and Blockchain: One Sustainable Future
Friday, October 1, 2021
12:00 – 2:00 p.m.
Shaddock Auditorium
Lunch provided
Join us to explore the interdisciplinary partnership of energy and blockchain. Our guest speaker and expert panel will discuss how blockchain may disrupt the energy industry, allowing for new forms and parties of transacting - supporting carbon tracking, and decentralizing production and trading. Additionally, these leaders will discuss the concerns around energy usage for blockchain-supported bitcoin, the degree to which we should be concerned, and what remedies may be in waiting. Together, these topics have a significant impact on how we power society in a sustainable manner.